Welcome to Rent A Used
Book your car for memorial day week for $99!
1- 877-789-1290
Car Clearwater, FL!
Clean, Affordable, Reliable Cars, Vans, Convertibles,
Luxury Cars, Scooters, & Specialty Vehicles.

$ Save Money! $
Low Daily, Weekly and Monthly Rates!
Free Unlimited Miles on All Cars & Vans!
24 Hour Roadside Assistance! Provided by Our Affiliated Isuzu Dealership
Low Rates on NEW GPS Navigation Units!
Convenient Shuttles Available From Tampa and Clearwater-St. Pete Airports
SUNCOAST SCOOTER RENTAL
AVAILABLE NOW! CHEAPER THAN THE BEACH. * CALL FOR BEST RATES !!
CLICK THE RED ARROW TO BOOK YOU RESERVATION
Affordable Luxury Cars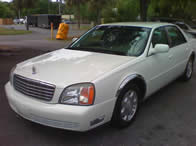 Have More Than 8 Passengers?
CLICK HERE! To Check Out The Mini Buses.


Also Available, Full Size Vans!



Don't Forget Your

GPS Navigation!
Follow us on Twitter! Find us on Facebook
We have been renting great cars for over 33 years at this location!


We accept all major credit cards.
1- 877-789-1290
---
Telephone 727.796.4484

FAX 727.791.6830
Email info@arentausedcar.com
Rent A Used Car
2300 State Rd 580
Clearwater, FL 33763
Proud member of the Dunedin Area Chamber of Commerce since 1988